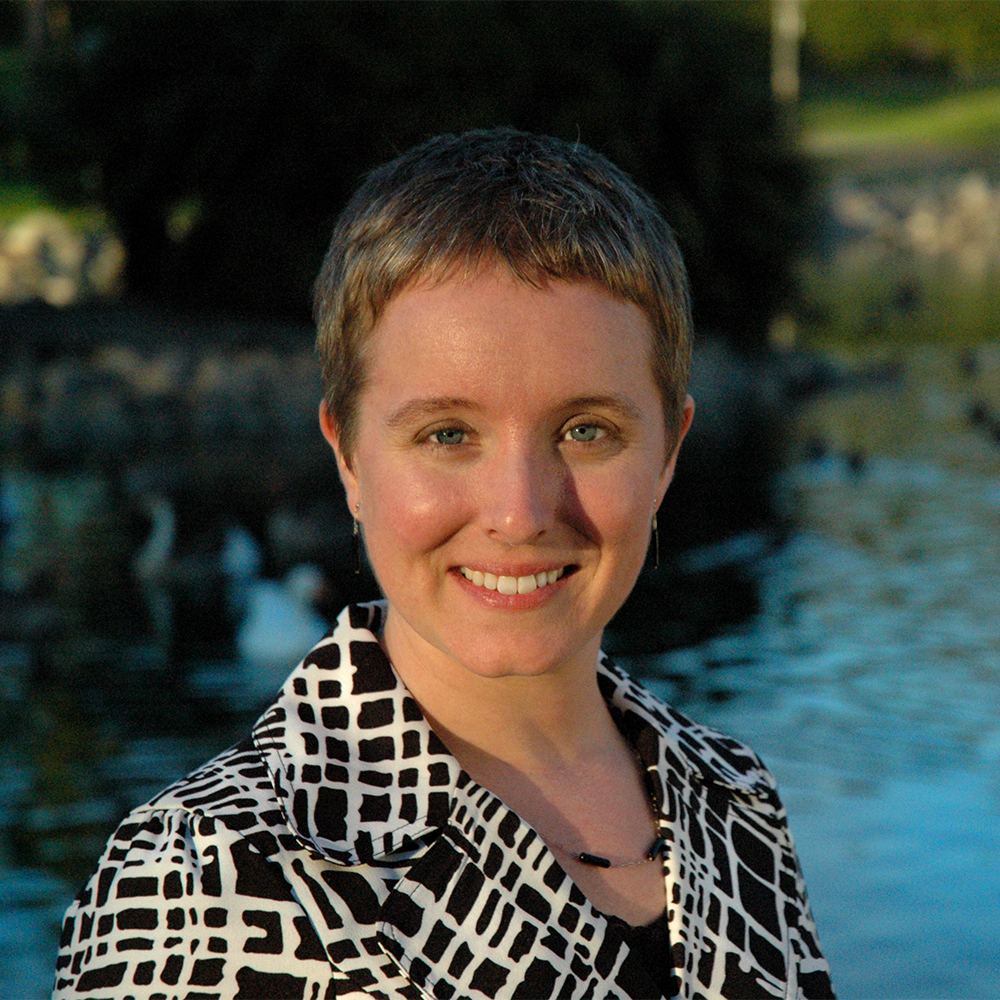 Jenni Brandon, an award-winning composer whose music has been commissioned by ensembles and performed in venues across the world, is the winner of our 2014 International Composition Competition. Her winning work, In the City at Night, will be performed by Charles Huang of Oboe Duo Agosto on Friday, March 7th, as part of the festival's four day event schedule – Thursday, March 6, to Sunday, March 9, at the historic Charter Oak Cultural Center .
I recently had the opportunity to speak with Ms. Brandon about her work, influences, and general thoughts on music. Like many composers these days, Ms. Brandon leads a multi-faceted life as an active performer, conductor, and yoga practitioner. Our conversation is featured on two short posts – this week and next – discussing these many facets to her music.
TEN QUESTIONS WITH JENNI BRANDON
1. When did you begin composing? What drew you to music?
I started composing music when I was in junior high school, but had been taking piano lessons since I was 5 and singing from an early age as well.  Practicing and playing the piano felt natural to me, and singing came along with that as I discovered the joy of singing and playing the piano together.  I spent a lot of my time from around the age of 13 writing songs and performing as a singer/songwriter around my hometown, and I would often perform my own music as well as covers in coffee shops, restaurants, and at special events.  I come from a background of classical music, show tunes, choral music, and the music of singer/songwriters, so my writing tends to be melodic as inspired by all those years of singing and performing my own music.
2. Who/what are your influences? 
Nature is a big influence in much of my work.  I love to hike and be outdoors, and you'll find that many of my works tell stories inspired by nature and the natural world.  Besides being a composer, I am also a singer and composers such as Samuel Barber were among some of the first contemporary composers I performed as a singer and feel a fondness towards as a composer of influence.  And of course as a composer studying with a variety of great professors over the years, I can't help but be influenced by the teachers with whom I studied and admired –  Rob Maggio, Larry Nelson, Dan Welcher, Kevin Puts, Rick Lesemann, and Morten Lauridsen.  But I think I've developed my own unique voice, thanks to their guidance and to the support of performers who perform my works and encouraged me to write for them.
3. In addition to singing, do you play any instruments?
I do play the piano, but these days it's more about using it as a tool as I write music at the piano or accompanying myself on songs I've written.  And I am also a conductor – I lead The Concert Singers, a community choir in Westchester, California, and I choose repertoire and have led this group for the past 9 seasons.
4. You mentioned that your style is often influenced by nature and your surroundings. Could you expand on how your surroundings affect your music?
I think as I look for inspiration for a work I realize that things that can spark a creative idea to take shape always surround me.  We really don't have to look very far beyond ourselves to find something that inspires us or offers its uniqueness to our day.  For me it's a matter of exploring what speaks to me and seeing what comes from that.  I'm a curious person by nature, so I'm always looking for new things or ideas that peak my interest, often leading to reading more about it – I love researching for new projects!  For the Great Sand Dunes project (flute and marimba) I have a map of the dunefields and surrounding area taped to my wall right now(I picked this up when I visited these dunes a few years ago), and index cards full of descriptions of the dunes and quotes about the dunes from books I'm reading about them.  I like to get a sense of the big picture, and then begin to break it down into the smaller pieces of which I'll tell a story through music.
5. There is a lyrical quality to much of your chamber music. Is that in part due to your singing background, or more of a general stylistic choice?
It's definitely due to my singing background.  I spent so many hours as a kid and teen at the piano, playing and singing, that it just became part of who I am.  I'm a singer, but beyond that, I feel at home with melody and the joy it brings to create a beautiful melody and expand it and grow it into something even bigger.
(TO BE CONTINUED NEXT WEEK)