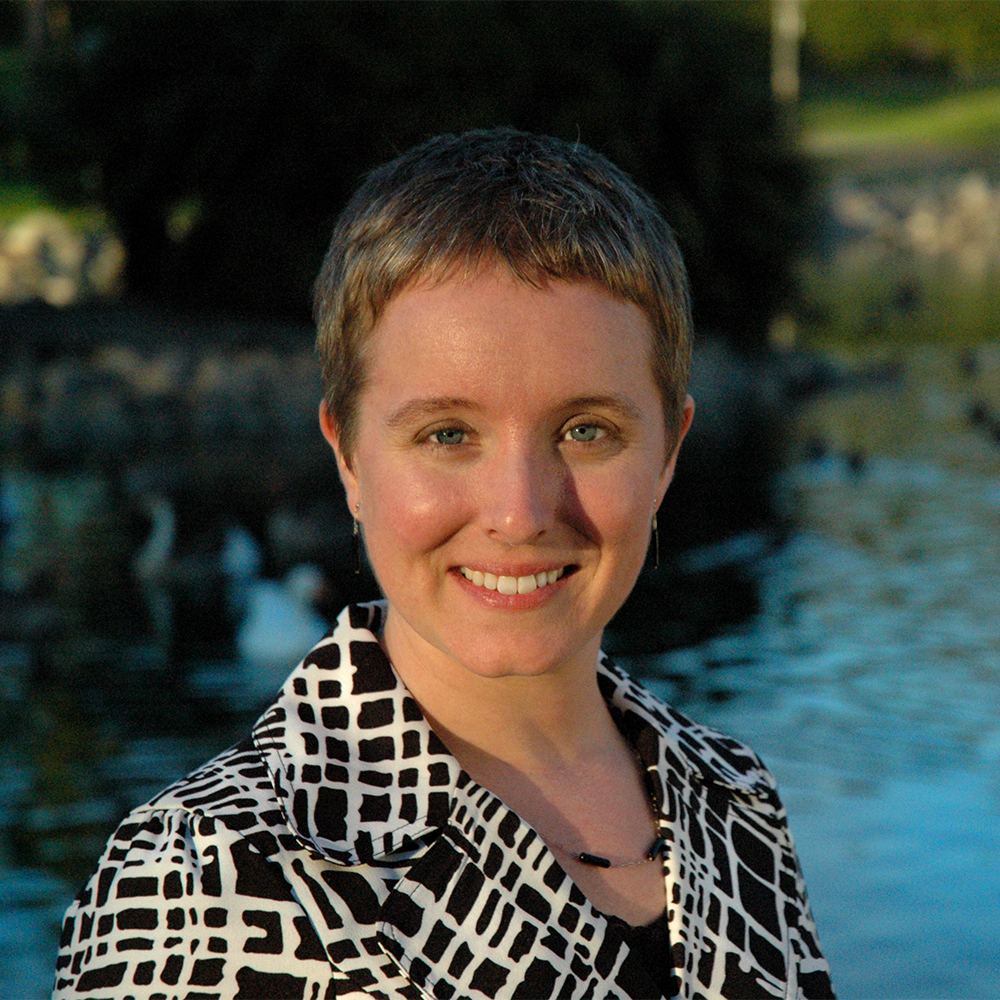 Jenni Brandon, an award-winning composer whose music has been commissioned by ensembles and performed in venues across the world, is the winner of our 2014 International Composition Competition. Her winning work, In the City at Night, will be performed by Charles Huang of Oboe Duo Agosto on Friday, March 7th, as part of the festival's four day event schedule – Thursday, March 6, to Sunday, March 9, at the historic Charter Oak Cultural Center .
I recently had the opportunity to speak with Ms. Brandon about her work, influences, and general thoughts on music. Like many composers these days, Ms. Brandon leads a multi-faceted life as an active performer, conductor, and yoga practitioner. Our conversation is featured on two short posts discussing these many facets to her music. The first five questions can be found here.
TEN QUESTIONS WITH JENNI BRANDON
6. You've written a bit about what it means to be a composer today (on an ongoing composition/yoga themed blog). Do you enjoy exploring music through prose?
Yes – I just started this blog and wanted to explore the two things I love most – music and yoga.  For me they intertwine in my life and I find that writing music and coming up with sequences to teach in class (I'm a 200 hour registered yoga teacher and prenatal yoga teacher) is a very similar, creative process.  There's a story to tell in both, and creating this story is joyful for me, and helps me balance both of these aspects of my life.  I'm going to continue to post articles about both, sometimes separately, and sometimes the articles will feature both music and yoga and how they co-mingle.  Writing about what it means to be a composer today is a way for me to share my experiences and questions with the composer community, and hopefully start conversations about what we need to do as composers today to get our music heard.
7. How have your expectations changed since writing your first piece? And what non-writing aspects do you consider vital as a composer seeking the next commission, grant, etc.?
When I first started writing music I was writing songs as a singer/songwriter.  I had ideas that I wanted to be a performer, but also loved film scores and thought I might pursue that side of composition.  But when I got to college I realized there was a big world of composition to explore, and right away I knew that the road of being a composer would be full of all sorts of opportunities that might not be what I expected or had in mind.  I think as a composer you have to keep your mind open to these different opportunities – whether it be writing for film, writing chamber music, or taking on a piece with instruments you are not as familiar with.  What's vital to being a composer in this climate is collaboration.  I've been fortunate to work with some great performers and to really get to know the instruments through asking questions and sharing ideas with performers.  But I've had to work at it – I spend a good chunk of my time writing, but also a big portion of time marketing, researching, and reaching out to performers.  Composers need to find people with like-minded goals, and these are the people you work with to get commissions, find grants, and move forward on a new piece.  Many performers are anxious to get to know composers and collaborate with them, so I would encourage composers to form those relationships, and start to find opportunities to apply for grants.  A lot of times groups may commission you outright, but a lot of the time you'll be working with the ensemble to help them find commission money for you.  The independent composer is a business that requires research, marketing, funding, and contacts.  Composers can be a one-stop shop for all of this, but it takes time, organization, and lots and lots of self-motivation!
8. What advice would you have for young girls just beginning to develop an interest in music?
I would like to tell these young women to explore what speaks to them most about music.  Do you enjoy playing the piano?  Have you heard a particular instrument that you think is beautiful and want to learn more about it?  Get some lessons on that instrument or instruments, take some voice and piano lessons, and see what you love the most.  As a composer, I found that taking piano lessons from the age of 5 through college gave me a solid foundation into understanding how to play the piano, music theory, and all sorts of repertoire, from classical to Broadway, and peaked my interest to explore writing for instruments I didn't play.  But whatever interest you have in music, pursue it like crazy!  Take lessons, play in ensembles, read about the instrument's history, listen to recordings of professionals playing the instrument.  Get to know it so well, and then go practice!  Be disciplined in your practice, but have some fun, too.  Get to know the rules for your instrument, learn the repertoire, but then, for example, go start your own band with your friends, or write your own songs and play and sing. Discover your own voice and don't be afraid to experiment with your instrument and your music.
9. Do you have any current projects?
I have several projects I am working on right now.  I'm working on a piano concerto with choir and chamber orchestra commissioned by the Long Beach Camerata Singers directed by my friend Rob Istad who I know from my USC chamber choir days.  I'm writing this in collaboration with him and my pianist friend Tim Durkovic who will premiere the work with the singers in the fall of 2015, with original text written by playright/librettist Oliver Mayer.  I'm also writing a work commissioned by James and Tracy Doyle for marimba and flute that will tell the stories of the Great Sand Dunes in Colorado for a premiere in the fall of 2014.  Finally, I'll be starting a work for bassoon and piano commissioned by bassoonist Christin Schillinger of Miami University for a premiere during the 2014-2015 season.  And I just finished two works for premiere this spring – a women's choir piece for Vox Femina of Los Angeles under the direction of Iris Levine, and a soprano/oboe piece commissioned by oboist Aryn Day Sweeney for premiere at Ball State University in March.
10. Tell us a bit about your piece, In the City at Night, which won our Composition Competition. What led you to write the piece? What was the inspiration for the work?
In the City at Night was written at the request of Ryan Zwahlen, an oboist/English horn perform in Los Angeles.  He was searching for new literature for the English horn and wanted to increase the repertoire by requesting composers to write new pieces for him to perform and record.
Since this was the first work I'd written for English horn, I worked closely with Ryan, talking to him about range, what worked well on the instrument, what to avoid, and sharing drafts with him as I wrote the work.  I wanted to write something fun and lyrical, and telling the story of a city at night seemed like a great way to play with these ideas.  Sometimes playful, sometimes serene, I imagined almost a choreographed dance through city streets at night, under streetlights twinkling up and down darkened streets.
I really enjoy writing for solo instruments – like the voice you can explore the lyrical quality of the instrument.  But you can also explore the abilities of the instrument, trying out challenging rhythms, and creating a soundscape in which to tell a story.  And the English horn is such a lyrical instrument – for me it was a great fit because writing for it was like writing for a singer!
Be sure to join us for Jenni Brandon's music on Friday, March 7, along with that of our guest composer Andrea Clearfield and many local New England and New York based composers. We look forward to an excellent concert in Hartford as part of this year's four-day festival.