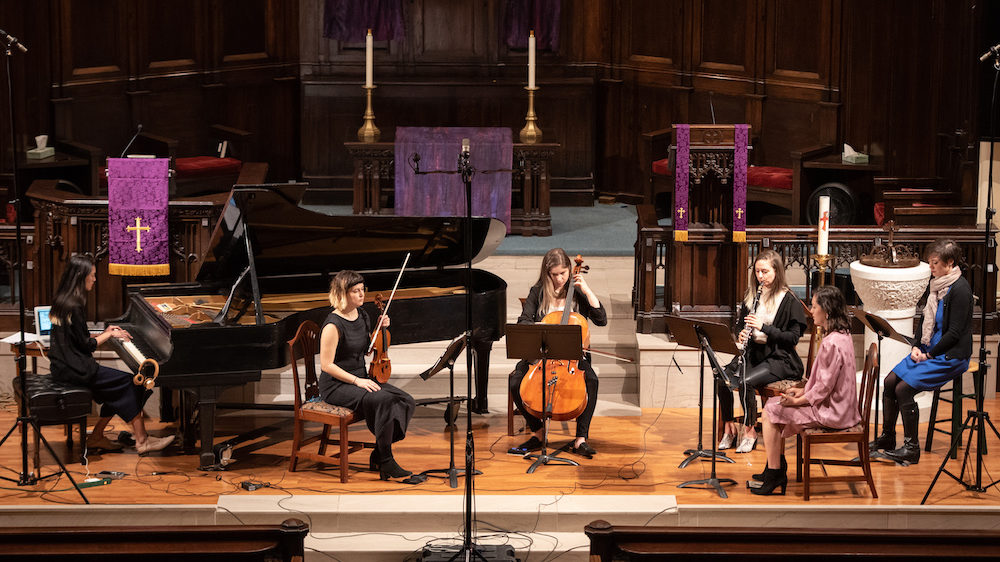 The Women Composers Festival of Hartford promotes the music of contemporary and historical women composers.
The WCFH embraces diversity of race, ethnicity, and ability, and empowers artists from underrepresented groups who identify as women, including transgender and gender-fluid individuals, women of color, indigenous groups, LGBTQ, and the differently abled.
2023 Ensemble-in-Residence:
Chartreuse Trio
Chartreuse string trio is violinist Myra Hinrichs, violist Carrie Frey, and cellist Helen Newby. Uniquely committed to repeat performances and developing the string trio repertoire through adventurous commissions, Chartreuse has premiered works by dozens of composers and toured extensively in the U.S. Northeast, Midwest, and California, as well as in Norway. Cleveland Classical described the trio in concert as "a maelstrom almost tactile in its grittiness" and "as much fun to watch as to listen to."

Read more about Chartreuse here!
Women Composer HerStory
September 2022: Chuck Chandler shares one of Penny Rodriguez's Nine Poetic Love Songs.
This series is hosted by Artistic Chair Melika M. Fitzhugh. If you would like to contribute, please use the Contact page to get in touch with us!

Check out the rest of the Women Composer HerStory series!