Balance Campaign
2024 Ensemble-in-Residence
balancecampaign.com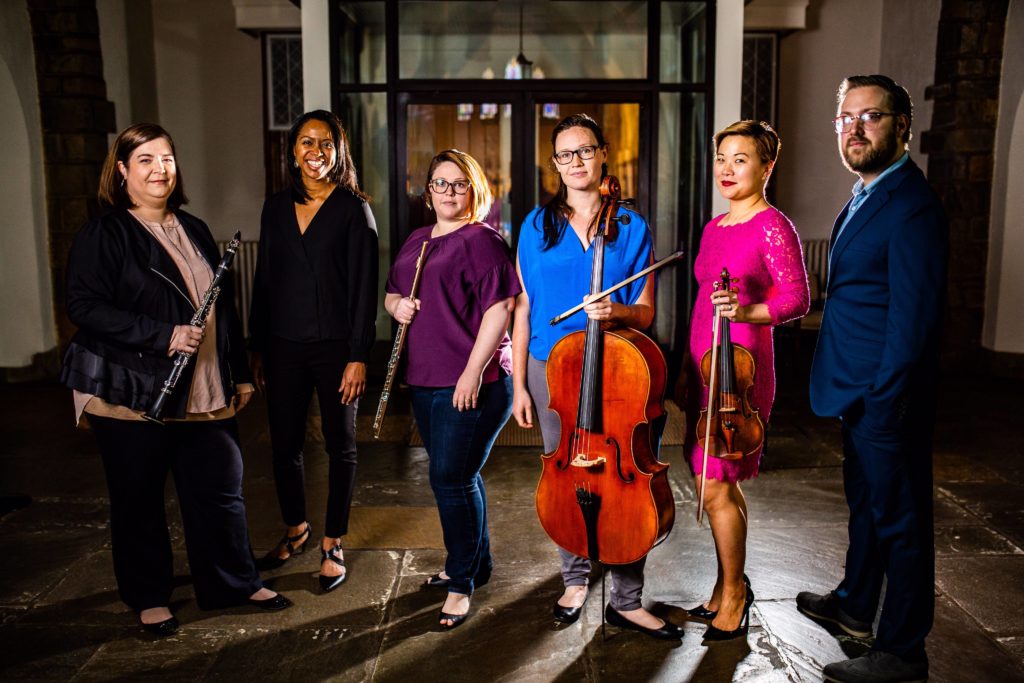 Balance Campaign is a contemporary classical sextet that believes that relevant programming and thoughtful collaboration are a powerful force for change and equal representation in new music. A laboratory of sound and experimentation, they collaborate with musical voices that are too frequently undervalued or excluded from the classical canon to create programs of diverse musical stories. The ensemble also partners with local musicians, artists, composers, and presenters to showcase the unique musical landscape of their home in the Maryland and Washington DC area.
In 2021, Balance Campaign recorded and released their first commission, ANIMAL, by Nathan Lincoln de Cusatis, which addresses issues on climate change and humanity's innate tendency toward self-destruction. In 2022, Balance Campaign collaborated with composer Ashi Day on her immersive chamber opera, Waking the Witch, that explores human vulnerability to absurd beliefs and the danger of mixing authority and religion with black-and-white thinking and conspiracy theories. Upcoming commissions and premieres include works by Alexandra T Bryant, Ledah Finck, and native Washingtonian Jeffrey Mumford.
Balance Campaign strives to empower the next generation of musicians through their workshops for higher education students in the DMV. Ensemble-in-Residence positions include University of Maryland in Baltimore County and Catholic University of America in Washington, D.C., where they debuted ten new scores for silent film at the National Gallery of Art. Past partnerships include a position at Avaloch Farm Music Institute and a 2019 residency with District New Music Coalition, where Balance Campaign performed programs of works written exclusively by DC area composers in all stages of their careers, from local undergraduates to seasoned professionals. They have performed at venues like AMP at Pike & Rose, Fordham University, George Peabody Library, Atlas Performing Arts Center, and at Boulanger Initiative's Annual WoCo Fest.
Balance Campaign will premiere 2024 Composer-in-Residence Kirsten Volness's new work for Pierrot Ensemble & Percussion at our 2024 Festival.