2017 Composer-In-Residence: Paula Matthusen
Paula Matthusen is a composer who writes both electroacoustic and acoustic music and realizes sound installations. In addition to writing for a variety of different ensembles, she also collaborates with choreographers and theater companies. She has written for diverse instrumentations, such as "run-on sentence of the pavement" for piano, ping-pong balls, and electronics, which Alex Ross of The New Yorker noted as being "entrancing". Her work often considers discrepancies in musical space—real, imagined, and remembered.
Her music has been performed by Dither, Mantra Percussion, the Bang On A Can All-Stars, Alarm Will Sound, International Contemporary Ensemble (ICE), orchest de ereprijs, The Glass Farm Ensemble, the Estonian National Ballet, James Moore, Kathryn Woodard, Todd Reynolds, Kathleen Supové, Margaret Lancaster and Jody Redhage. Her work has been performed at numerous venues and festivals in America and Europe, including the Tanglewood Festival of Contemporary Music, the MusicNOW Series of the Chicago Symphony Orchestra, the Ecstatic Music Festival, Other Minds, the MATA Festival, Merkin Concert Hall, the Aspen Music Festival, Bang on a Can Summer Institute of Music at MassMoCA, the Gaudeamus New Music Week, SEAMUS, International Computer Music Conference and Dither's Invisible Dog Extravaganza. She performs frequently with the electroacoustic duo ouisaudei, Object Collection, and through the theater company Kinderdeutsch Projekts.
Awards include the Walter Hinrichsen Award from the American Academy of Arts and Letters, a Fulbright Grant, two ASCAP Morton Gould Young Composers' Awards, First Prize in the Young Composers' Meeting Composition Competition, the MacCracken and Langley Ryan Fellowship, the "New Genre Prize" from the IAWM Search for New Music, and recently the 2014 Elliott Carter Rome Prize. Matthusen has also held residencies at The MacDowell Colony, Yaddo, create@iEar at Rensselaer Polytechnic Institute, STEIM, and the Atlantic Center for the Arts. Matthusen completed her Ph.D. at New York University – GSAS. She was Director of Music Technology at Florida International University for four years, where she founded the FLEA Laptop Ensemble. Matthusen is currently Assistant Professor of Music at Wesleyan University, where she teaches experimental music, composition, and music technology.
2017 Guest Ensemble: forty/sixty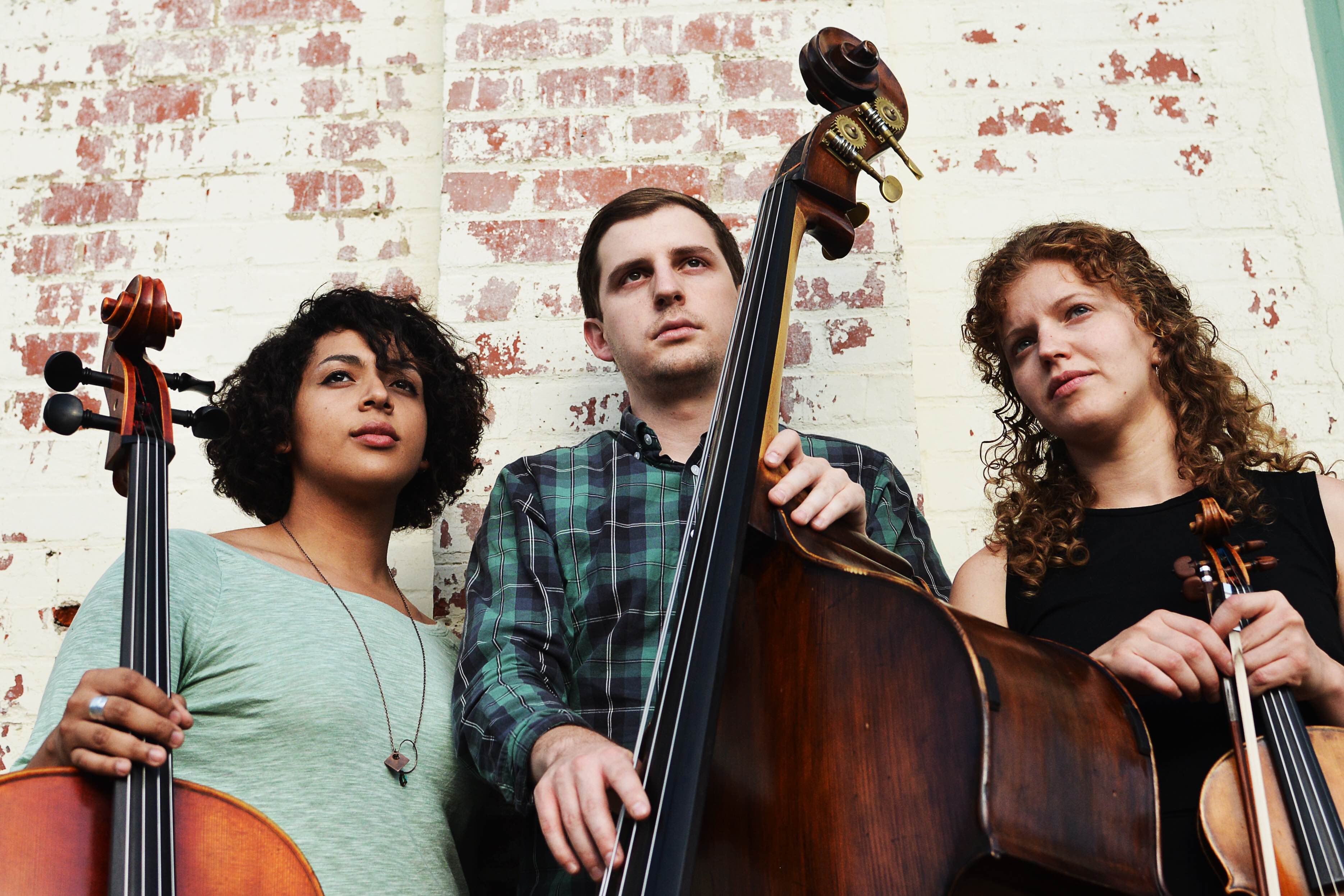 forty/sixty is an adventurous, young string trio dedicated to new music and founded out of a desire to perform new works, bring improvisation to the concert stage, and use music as a vehicle for social commentary and change. Olivia Harris, Robin Rhodes, and Angela Lamb met at the Next Festival of Emerging Artists, where late night improv sessions led to the creation of the trio. forty/sixty actively commissions new works, collaborates across mediums with fellow artists, and seeks ways to keep their music relevant in the social and political spheres. Through powerful performance and cross-collaboration in a diverse array of venues, forty/sixty strives to push the boundaries of the traditional concert experience.
2017 Keynote Speaker: Elizabeth Wood
E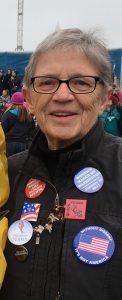 lizabeth Wood, a musicologist and writer educated at the University of Adelaide (M.A., Ph.D.), has lived in New York since 1977. She has taught undergraduate and graduate courses in New York in music, literature, women's studies and LGBT studies, and has presented public lectures and papers at universities around the world. Among pioneer scholars since the 1970s of women, gender, and sexuality in music, her publications include a novel, a history of Australian opera, and a series of award-winning critical studies of Ethel Smyth. She was co-editor (with Philip Brett and Gary Thomas) of the pathbreaking collection, Queering the Pitch: The New Gay and Lesbian Musicology (1994; 2006), and co-author (with Brett) of the controversial article on lesbian and gay music in Grove's New Dictionary of Music and Musicians. She recently wrote the libretto, Bella, for an opera by Sorrel Hays about Bella Abzug, the fiery New York Congresswoman and activist in the Women's Movement of the 1970s and 80s.